22. September 2022
The Live-Tool at the BRSNW Sports Centre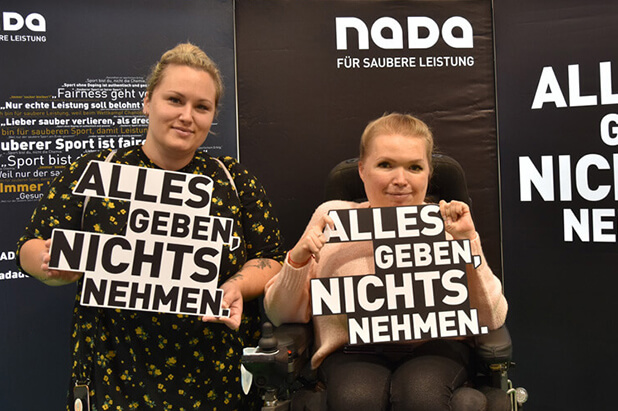 On 17 September 2022, our live tool was at the REHACARE trade fair and provided you with a platform for clean sport there in the BRSNW Sports Centre.
At the invitation of the Disabled and Rehabilitation Sports Association of North Rhine-Westphalia (BRSNW), we were finally back at REHACARE after a two-year break. At our booth you used our photo box, took part in the quiz and asked us your questions about anti-doping and fair sport. Thank you for your visit!
You can find your pictures in the gallery below.
Click through and download your picture for free. Feel free to link to us in your social media posts and use our hashtags: #GIVEEVERYTHINGTAKENOTHING, #forcleansport, #forpureperformance.