GIVE EVERYTHING, TAKE NOTHING
Our initiative GIVE EVERYTHING, TAKE NOTHING invites you to stand up for clean sport together with us. It offers you a platform to set a sign. Pure performance - that is NADA's vision. For the future of sport. For Germany as a sports location. For the pure performance.
Learn more about the initiative for clean sport
GIVE EVERYTHING, TAKE NOTHING
JOIN US! BECOME PART OF THE INITIATIVE!
Honesty and fairness are important to you? Are you for clean sport? Then join our initiative for pure performance! GIVE EVERYTHING, TAKE NOTHING is a platform for you and everyone who wants to show that they are clean or are committed to clean sports. Anyone can join!
Your possibilities: Take a photo or video of your commitment to clean sports. Get the initiative slogan with a license now on your jersey! Donate and make an important contribution to clean sports in Germany. Or browse our merchandising and join the movement.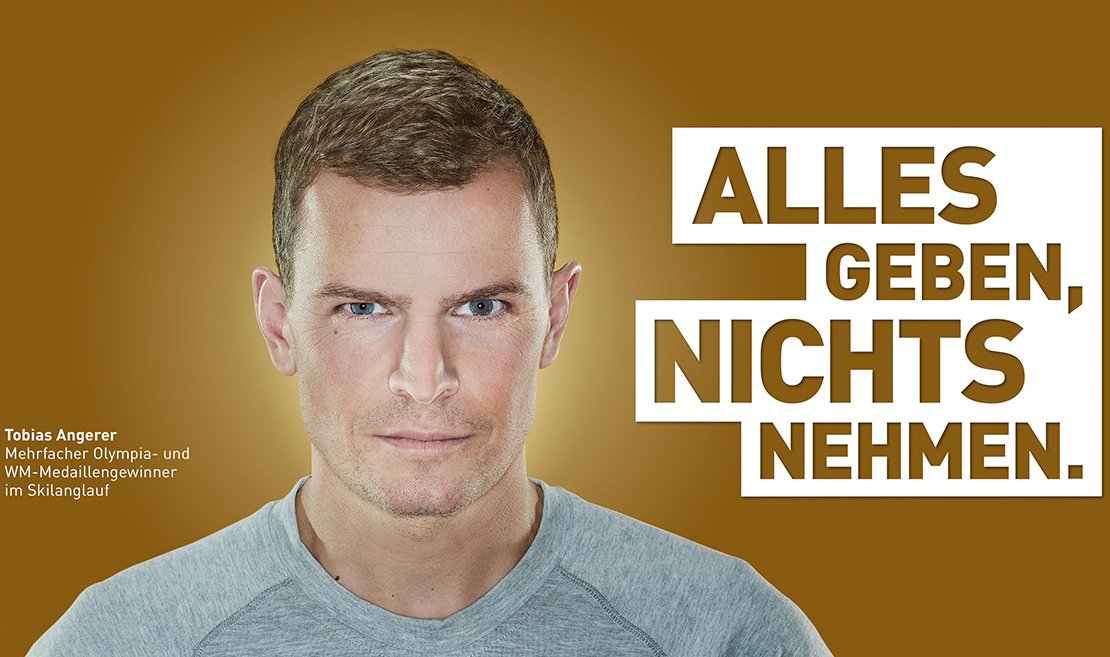 For me, doping was never an issue, because I love my sport too much. Although the tests meant a certain effort for us as competitive athletes, they are nevertheless important and necessary. With my commitment for the NADA campaign, I want to help promoting clean sports.

Tobias Angerer | Multiple Olympic and World Cup medal winner in cross-country skiing, supporter of the NADA initiative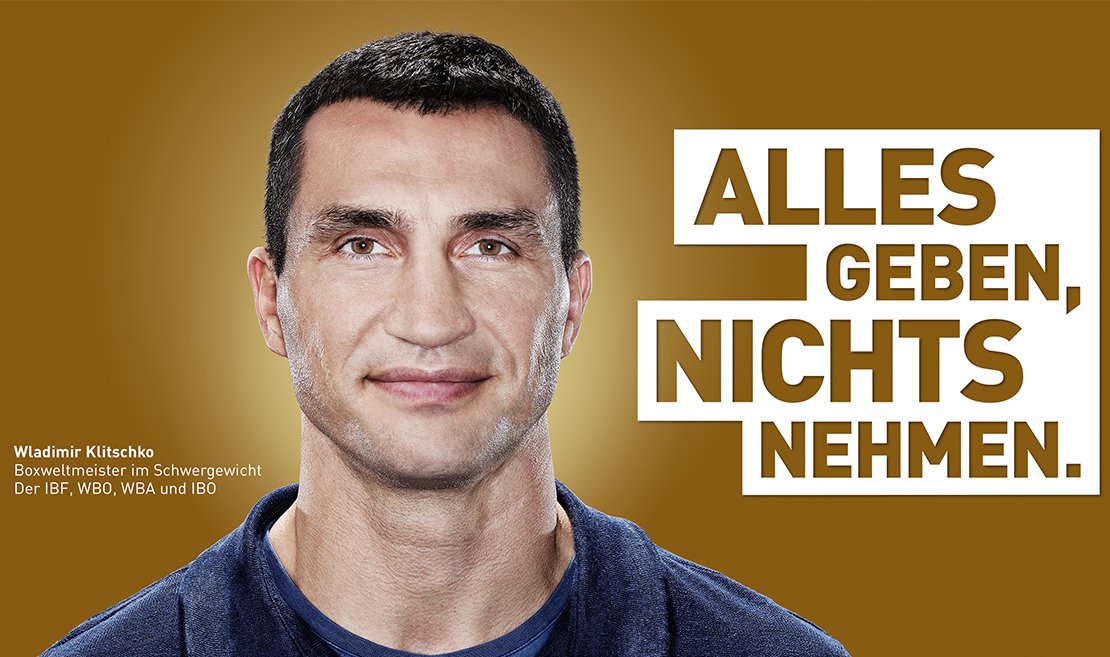 I'm committed to clean sports. Doping is never an option. That is why I support the initiative of NADA 'GIVE EVERYTHING, TAKE NOTHING' as an ambassador.

Wladimir Klitschko | Former IBF, WBO, WBA and IBO heavyweight boxing world champion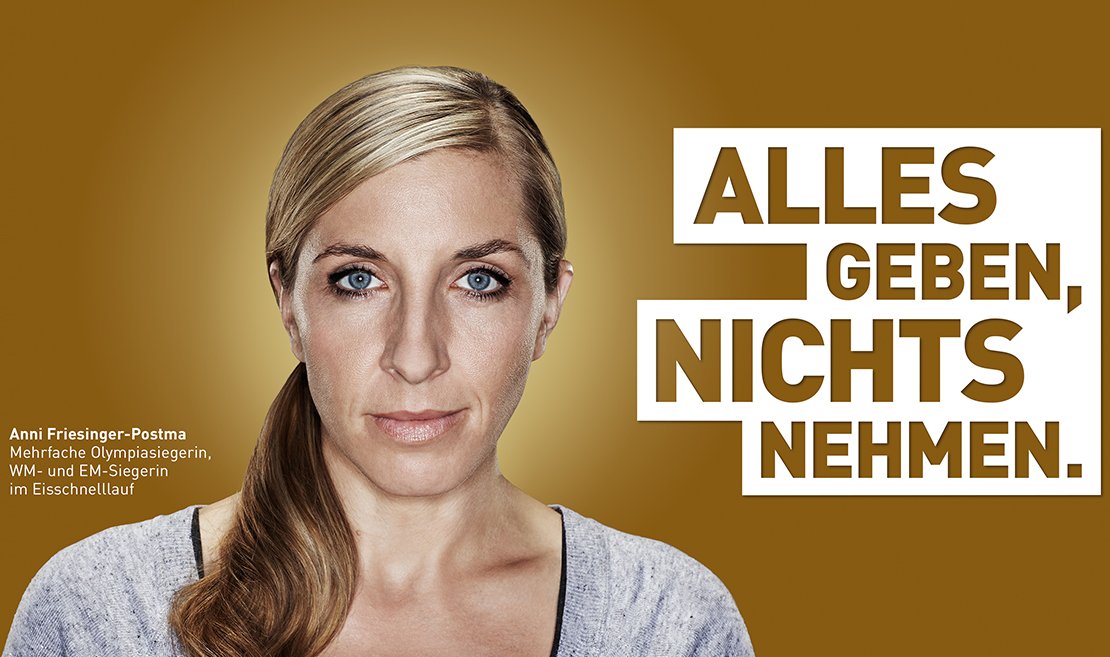 Ethically, Doping is a misconception and only clean athletes can become true sport heroes. Health is our greatest asset and doping harms body and mind. For me, it is very important to support NADA, because there is nothing like clean sport and fraudsters are no heroes. I think, NADA is important, because too many athletes do not stick to fair play, and NADA tries to keep the sport cleaner. Doping is damaging the image of sport, so I participate in the NADA campaign, 'GIVE EVERYTHING, TAKE NOTHING'.

Anni Friesinger-Postma | Olympic medalists, World and European champion in speed skating, supporting the NADA initiative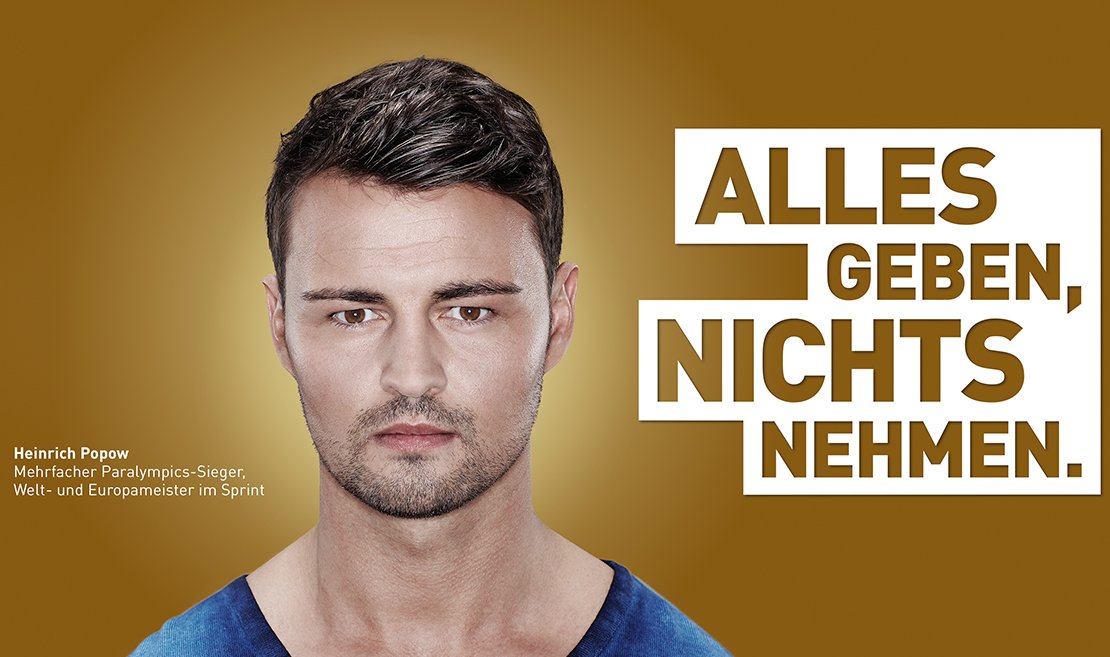 I support NADA, because they help us as athletes to keep the sport clean and thus giving the values in sports a future.

Heinrich Popow | Multiple Paralympics winner, World and European sprint champion, supporter of the NADA initiative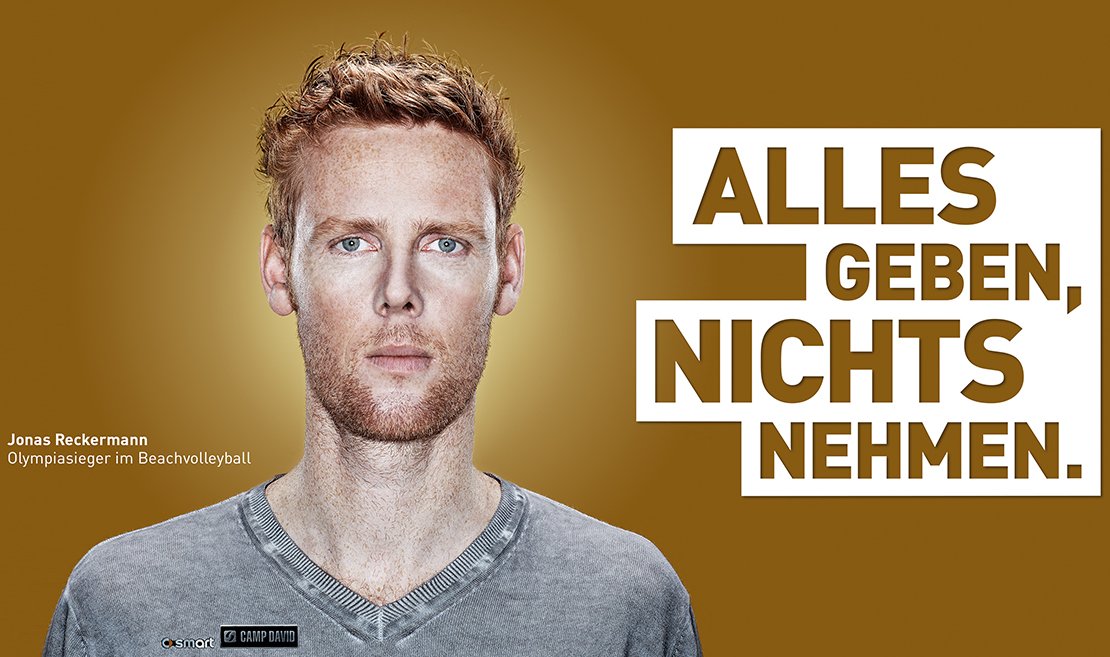 The idea of fairness, exemplary function and health are extremely important for me - doping can and should never be an option! That is why, as an ambassador, I support the initiative of NADA 'Give everything, take nothing'!

Jonas Reckermann | Beach volleyball Olympic champion, supporter of the NADA initiative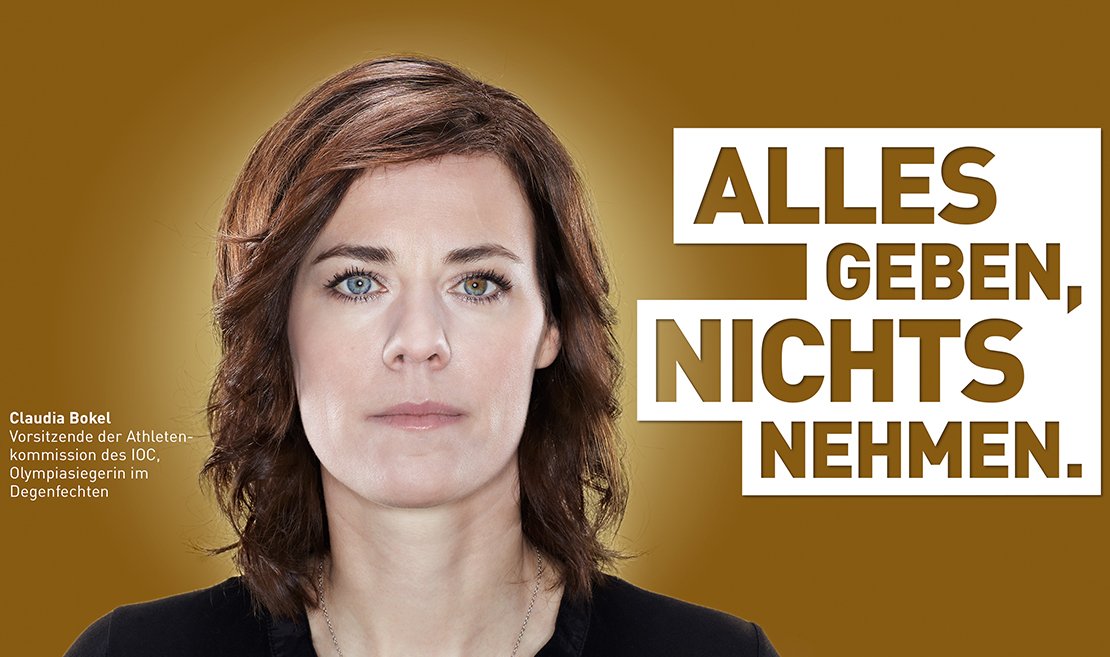 For me, fairness in sport is the top priority. I want clean sport and equal opportunities. This is what NADA stands up for, and that's why I support NADA's initiative.

Claudia Bokel | Former Chairwoman of the IOC Athletes' Commission, President of the German Fencing Federation, epée fencing Olympic silver medalist, supporter of the NADA initiative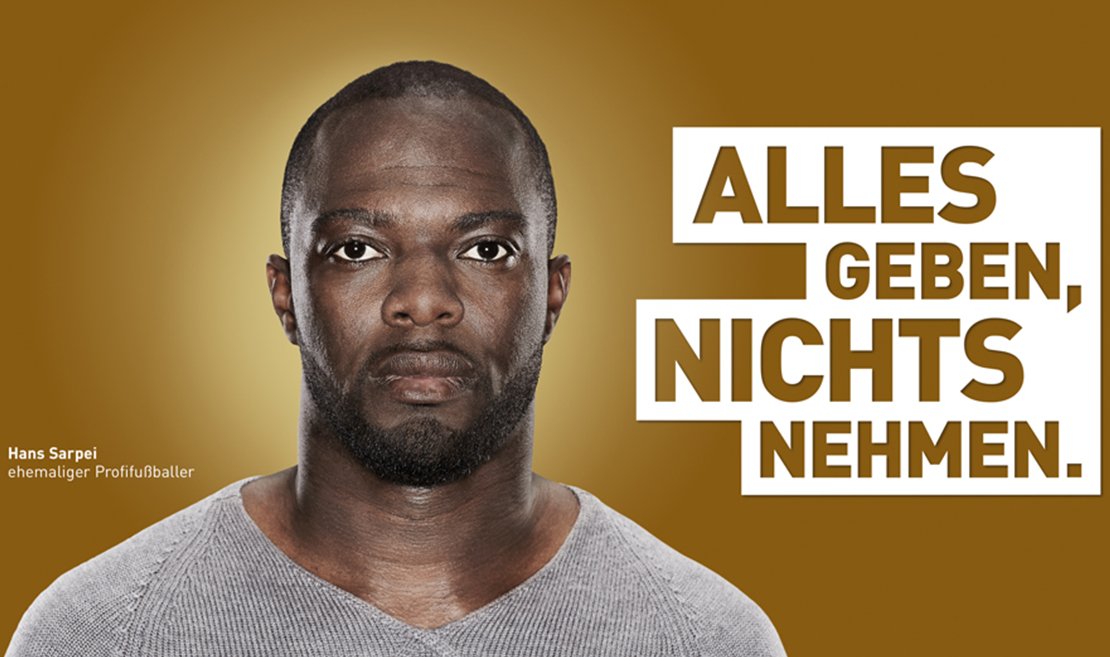 It is cheaters mostly who get talked about. But it is much more important to focus on the ones who take nothing and not on those people who take short cuts.

Hans Sarpei | Former soccer player for VfL Wolfsburg, Bayer Leverkusen and Schalke 04, German Cup winner 2011 with Schalke 04, supporter of the NADA initiative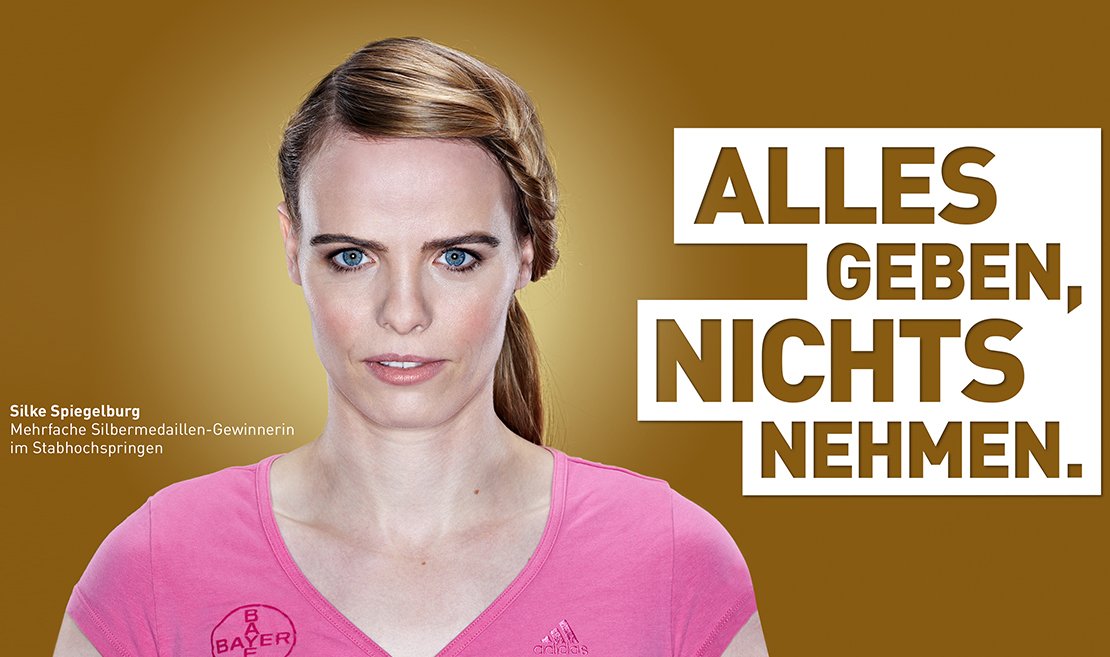 I think, it is important that NADA gets support, as they raise the general awareness for prevention and fair sport.

Silke Spiegelburg | Multiple silver medalist at European Indoor Championships and European Championships in Pole Vault, supporter of the NADA initiative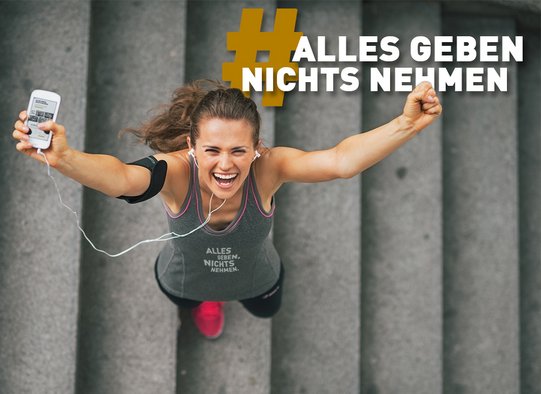 Follow us on social media
On social media we report on current activities of our initiative and share your commitment for clean sport. Subscribe to our networks and use our hashtag for your posts on clean sport: #GIVEEVERYTHINGTAKENOTHING
Sport conveys basic values that are of fundamental importance in society. In hardly any other area of society are values such as tolerance, equal opportunities, the achievement principle and the tenet of fairness so consistently exemplified, practiced and rehearsed as in sport. Doping endangers these positive basic values. Doping endangers sport as a whole, sport loses its meaning and appeal.
NADA Germany is the key body that stands up for clean sport in Germany. Since 2002, we have been using all available means to stand up for clean athletes, for transparent success and for honest results. Especially for next generation, the commitment for pure performance is tremendously necessary.
You can find out more about NADA and its work at www.nada.de.