16. December 2019
Anti-Doping Theme Week of the German Fencing Federation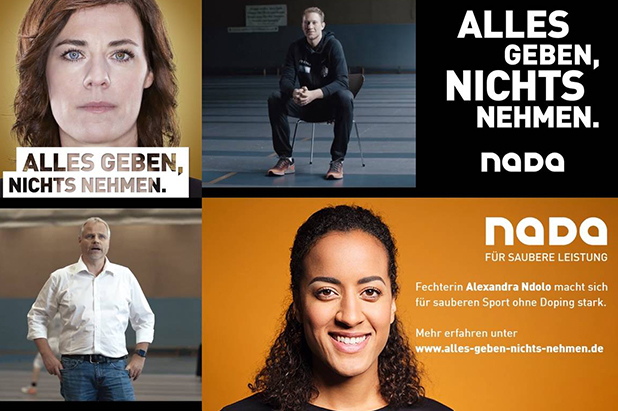 From December 16, 2019, the German Fencing Federation will realize an anti-doping theme week on its channels in cooperation with us.
On its website, in its association magazine "fechtsport" and via its social networks, the German Fencing Federation will deal with important anti-doping information for one week. Furthermore, the association shows stand up for a clean sport with statements of its athletes.
Together with the DFB, NADA Germany has already realized various activities in recent years as part of its "GIVE EVERYTHING, TAKE NOTHING" initiative. For example, DFB President Claudia Bokel was one of the first supporters of the NADA initiative in 2014. Currently, épée fencer Alexandra Ndolo sets a clear signal for clean performance with her personal statement in the NADA photo campaign: "For the future of my sport.
With "GIVE EVERYTHING, TAKE NOTHING" we offer you a platform to stand up for equal opportunities and fairness. Find out more and join in at https://www.alles-geben-nichts-nehmen.de/en/join