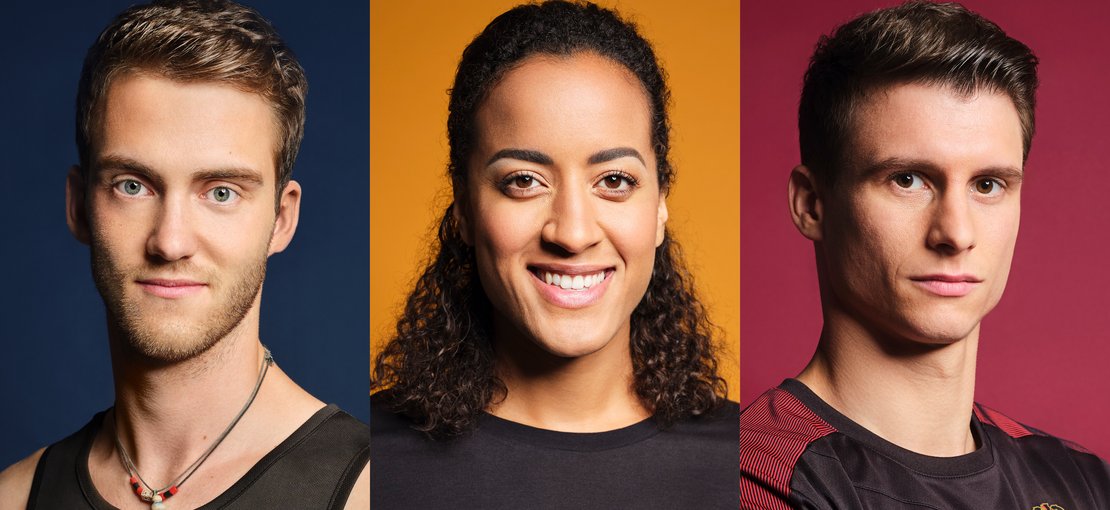 Set a sign #forcleansport
In our new photo campaign, athletes set a sign for clean sport without doping. Learn more on the following pages about the campaign with fencerAlexandra Ndolo, beach volleyball player Clemens Wickler and gymnast Lukas Dauser.
The focus of the campaign is on the athletes who make personal statements in support of clean sports. The campaign is part of the NADA initiative "GIVE EVERYTHING, TAKE NOTHING" and started with Alexandra Ndolo at the European Fencing Championships in Düsseldorf, 17 - 22 June 2019. She was also present with Clemens Wickler at the Beach Volleyball World Championships in Hamburg, 28 June - 7 July 2019.
The statement by Lukas Dauser will follow in October at the Gymnastics World Championships in Stuttgart, 4 - 13 October 2019.
With Alexandra #forcleansport
Fencer Alexandra Ndolo jointly with us stands up for the future of her sport.
Clean sport without doping - that is normal! And so Alexandra makes it clear in her personal statement that decisions for clean performance can affect the entire sport and the next generations.
"For the future of my sport" the fencer and third at the European Championships 2019 sends a clear signal in the NADA campaign: 'GIVE EVERYTHING, TAKE NOTHING'.
CLEMENS SETS A SIGN #FORCLEANPERFORMANCE
Find out why beach volleyball player Clemens Wickler gives everything - fair and honest.
"Out of passion for my sport" applies to Clemens: GIVE EVERYTHING, TAKE NOTHING. With his personal statement he sets a clear sign #forcleanperformance and shows that everyone has a reason to give everything in his sport fairly and honestly.
What is yours? Join and be part of the movement #forcleansport.
Lukas stands up #forcleansport
Fairness, respect and team spirit are important values in sport that must be upheld. gymnist Lukas Dauser is committed to this.
What does clean sport actually mean? For Lukas, the European Championship runner-up and German multi-discipline champion of 2017, it means #GIVEEVERYTHINGTAKENOTHING: "For me and my team".
For Lukas, his personal statement is currently gaining in importance. Because at the moment he is preparing for the home World Championships 2019 in Stuttgart and has to overcome a severe hurdle due to a training injury in the form of a broken middle hand bone. Now Lukas is fighting for himself, for his team and #forpureperformance to be at the World Championships in October.
What does clean sport mean to you? Share it with us under the Hashtag #GIVEEVERYTHINGTAKENOTHING