10. November 2014
Action day with Telekom Baskets Bonn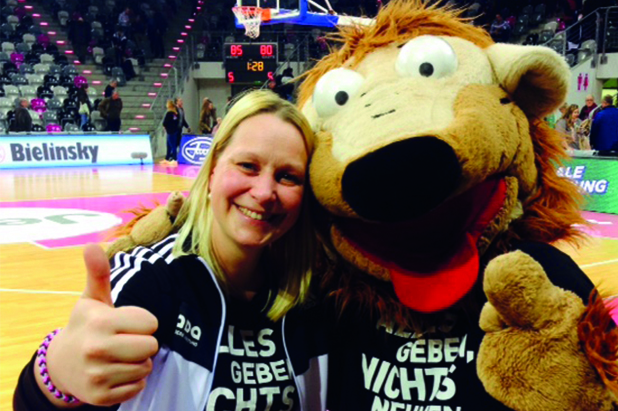 The Telekom Baskets Bonn start the new season and confirm their commitment to pure performance. Together with the Baskets team from Bonn and with support by Telekom Germany, NADA staged a campaign day for clean sport on 9th of November 2014 around the match against Brose Baskets Bamberg.
With the slogan "GIVE EVERYTHING, TAKE NOTHING" on their shooting shirts, the players of the Telekom Baskets showed their support for clean sport. Bonni, the mascot of the team, also actively supported NADA during the campaign day. But see for yourself in the video of the event.
Many interested visitors demonstrated their support for pure performance in sports at the NADA booth at the Telekom Dome. And NADA's raffle allocated attractive prizes like a match ball signed by all players of the Telekom Baskets, or a NADA initiative bag and T-shirt. Here are some impressions of the campaign day in the Telekom Dome.