20. June 2023
The Live Tool at the Special Olympics World Games in Berlin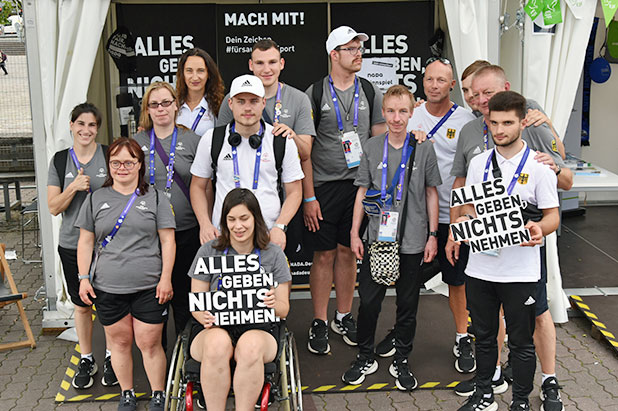 On 24 and 25 June we will be at the #SpecialOlympics in Berlin with GIVE EVERYTHING, TAKE NOTHING.
Show your support for fairness and for #cleansport: We will be at the Special Olympics World Games with our live tool at the Neptunbrunnen in Berlin next weekend. Find out more at our stand, win exciting prizes and get involved in the #forcleansport photo campaign!
You can find your photos in the gallery below.
Click through and download your picture for free. Feel free to link us in your social media posts and use our hashtags: #GIVEEVERYTHINGTAKENOTHING, #cleansport: