05. August 2022
Summer Sale promotion: Buy 1, get 1 free!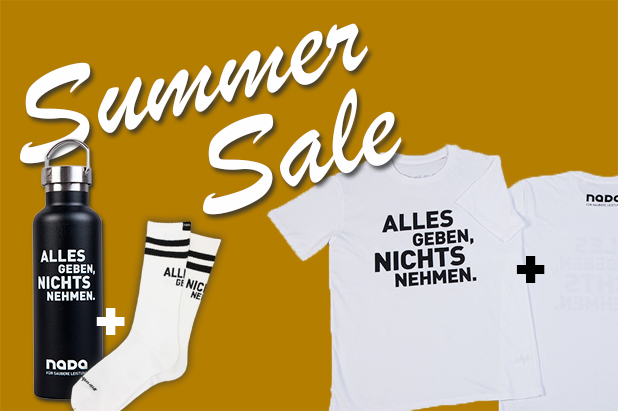 You didn't win our Happy Friendship Day competition? No problem, because you can now get our white statement t-shirts in our Summer Sale!
Take advantage of Sale 1 or Sale 2 and make a statement #forcleansport!
Sale 1: Buy one white statement t-shirt - no matter what size or whether in women's or men's cut - and we'll throw in another white shirt in your desired size for free. [If you buy two shirts, we'll add two shirts for free, if you buy three shirts, we'll add three shirts, and so on].
Sale 2: Buy a bottle from our KivantaXNADA series and get a pair of sports socks for free.
We will contact you directly after your order.
So head on over to our shop and join the Summer Sale#forpureperformance!