19. December 2019
RBG Dortmund 51 stand up #forpureperformance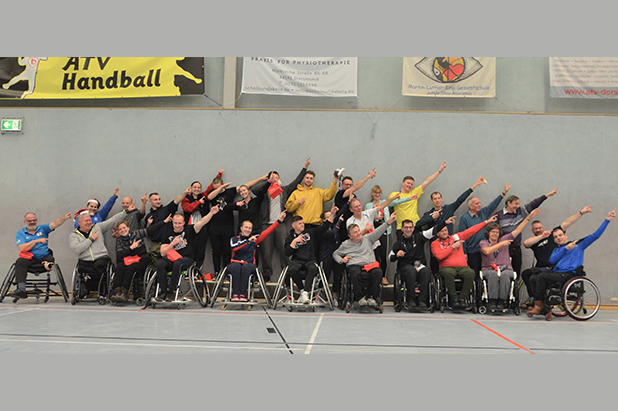 We offer you a platform for clean sport: Dortmund badminton players have used it.
At their Integra Badminton Tournament, a tournament where wheelchair users play doubles with pedestrians, the athletes of the RBG Dortmund 51 e.V. stood up #forpureperformance. During the tournament, the subject of anti-doping was placed with the help of give-aways and information brochures. Each participant also received a shower gel and information brochures at the award ceremony.
Thank you for the great engagement to set a clear signal for clean sport!
You also want to join the movement #forcleansport? Then take a look here https://www.alles-geben-nichts-nehmen.de/mitmachen