25. March 2021
GIVE EVERYTHING, TAKE NOTHING with SuS Phönix Dortmund 09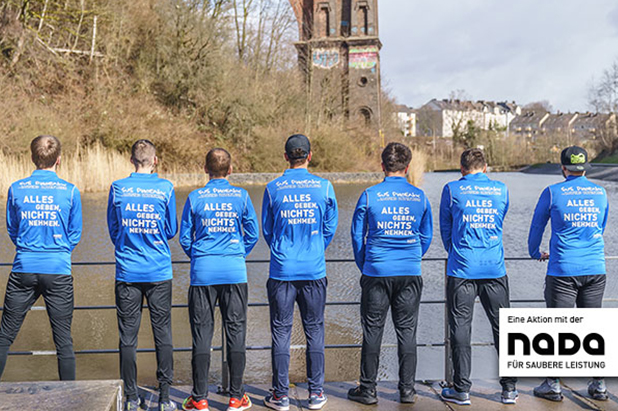 Here you can find out more about the commitment of SuS Phönix Dortmund 09 and our joint activity.
SuS Phönix Dortmund 09 got the initiative slogan on its jersey with a licence, underlining its commitment to doping-free sport. Why clean sport is so important for the members can be read in the individual statements below. You can find all the pictures from the jersey licensing in the gallery below [Photos: Rainer Gischarowski].
We are excited about your commitment in line with the motto #GIVEEVERYTHINGTAKENOTHING!
I stand up #forcleansport because...
I engage in CLEAN SPORT....