22. May 2018
GIVE EVERYTHING, TAKE NOTHING at the DFB Women's Cup Final 2018 in Cologne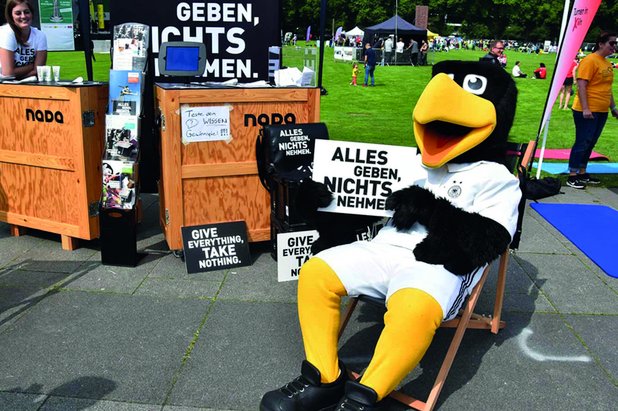 Matchday - with our live tool for the initiative "GIVE EVERYTHING, TAKE NOTHING" we were at the DFB Women's Cup Final in Cologne on May 19th, 2018. At the fan and family festival in front of the stadium, many of you took the opportunity to inform yourself about anti-doping issues.
Also the football players Meike Meßmer from 1. FC Köln and Katharina Birtner took the opportunity to visit our live tool. Both support the campaign "#icompeteclean - I practice my sport cleanly". Behind this statement players of the Allianz Women's Bundesliga from Bremen, Duisburg, Cologne, Frankfurt a.M. and Munich unite. The players set a strong sign for fair competitions and honest wins. Doping is not an option for them.
More information about the campaign can be found here.