30. May 2022
#Forpureperformance at the DFB Women's Cup Final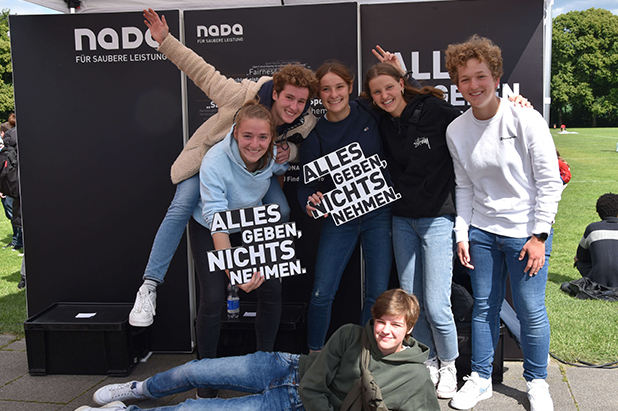 Thank you for your commitment to clean sport at the DFB Women's Cup Final in Cologne.
On 28 May 2022, you not only tested your knowledge in our anti-doping quiz, but also informed yourself about NADA Germany and clean sport. In addition, you sent a clear signal #forpureperformance in our photo booth! Great effort!
You can find your photos in the gallery below to download and share on your favourite network!
Feel free to use our hashtags: #GIVEEVERYTHINGTAKENOTHING, #forpureperformance, #forcleansport!