29. August 2022
For clean cycling at the Deutschland Tour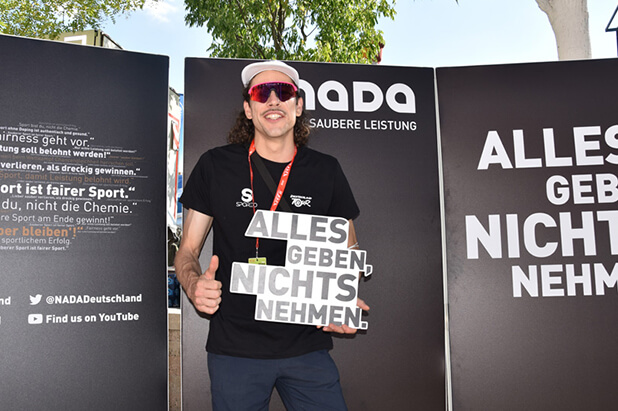 At our stand in Weimar on 24 August 2022 it was GIVE EVERYTHING, TAKE NOTHING.
We gave you a platform at our live tool to show your support #forcleansport: You took part in our photo booth and tested your anti-doping knowledge in our quiz.
Check out the gallery below and download your statement picture for free. Share your statement for doping-free cycling with our hashtags on your favourite social network!