14. October 2019
Set a sign at the FIG Artistic Gymnastics WC Stuttgart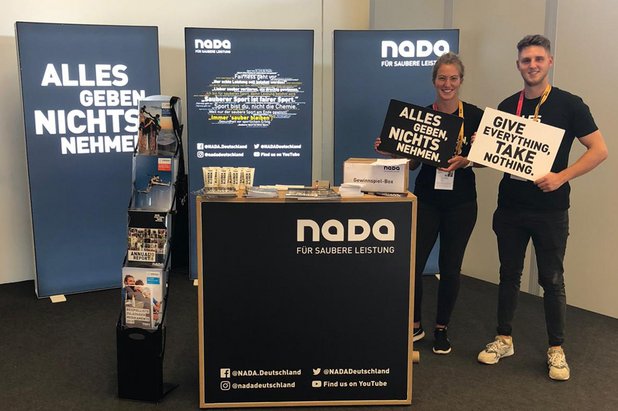 With our live tool we have been at the Artistic Gymnastics World Championships to provide you with important anti-doping information. Find out more about the activity here.
Together with the Fédération Internationale de Gymnastique (FIG) we offered you a platform in #Stuttgart2019 for the Gymnastics World Championships, so that you could stand up and get information #forcleansport. At our booth you got information about important anti-doping topics and could test your knowledge in our quiz.
With his personal statement in our photo campaign, gymnast and World Cup participant Lukas Dauser sets a sign for clean sport: "For me and my team. GIVE EVERYTHING, TAKE NOTHING". Here you can find out more about the campaign [set a sign with Lukas Dauser].